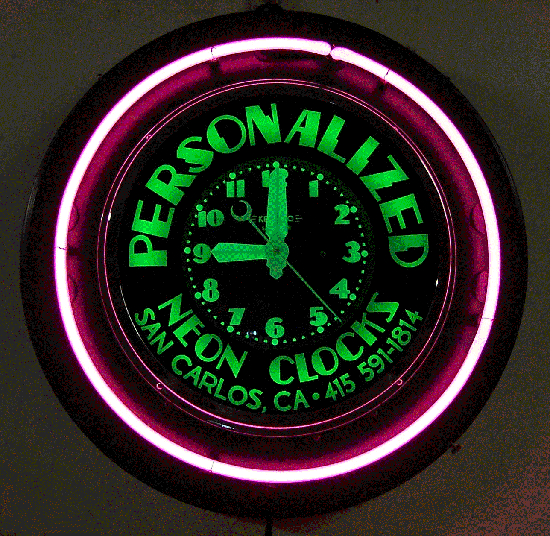 Below: 14" Wall Clock
14 inch diameter, 5 inch depth, 8 inch dial. High gloss black finish.
Glass and dial illuminated by a neon tube. Perfect size for home and office.
~ Using in-stock glass (see below) or
~ Personalized (custom) glass
Allow 4-6 weeks delivery.
Standard power cord location is at 6 o'clock unless otherwise specified.
These clocks are recommended for interior use only. Note that photographs may not accurately represent true neon colors.
In-stock glass:




Plus! "Belfast Sparkling Water", shown on Home Page. All in stock.
Samples of PERSONALIZED clocks, custom ordered: